What are Promotional Products?
Promotional Products are imprinted items you place your logo on to promote your business and company image to increase your TOMA (Top of Mind Awareness) with your clients, customers, and prospects. Click here to search Promotional Products >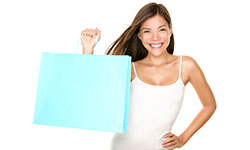 Bags
Bags offer a large area to place your logo and company message on and can be used at trade shows so your prospective clients have something to put there things in. They are also good for giving to clients and employees.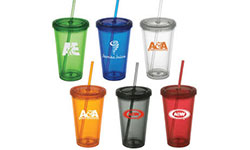 Drinkware
Drinkware includes items like thermal mugs, coffee cups, plastic cups and glasses. Drinkware is a great item to use with your logo because it is usually out on the desk at the office or out on the job working for you.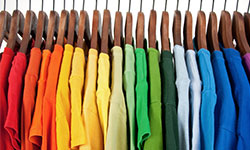 Shirts
T-Shirts are a great way to get your company name out and in front of your clients and can be used as crew employee shirts, client and customer promotions. T-shirts are a great item to use to market your business.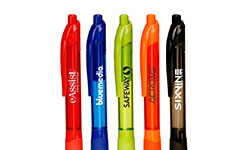 Pens
Pens are imprinted with your company logo and name to give to clients and prospects. You can give them out at trade shows, marketing events, at your office, or on appointments.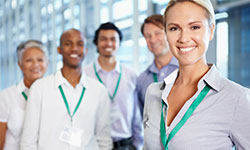 Lanyards
Lanyards are a great item for companies that have name badges or identification for employees who wear them. They are also good for keys and that kind of thing that employees and customers can use.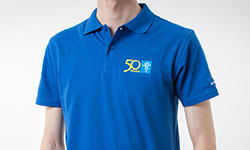 Embroidered Apparel
Polo shirts, bags, and other clothing items are very popular items to get embroidered with your company logo and present your company image in the best professional appearance.

Outerwear
This would include items like sweat shirts, jackets, t-shirts, and clothes. All can be made to be imprinted with your company logo and message to be used for company uniforms or as a company give away and promotions.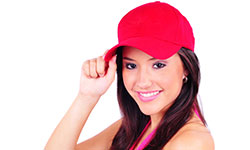 Caps/Headwear
Caps and headwear make a great addition to an overall uniform or company image. They cap it off by adding an additional peace to the puzzle of the uniform and image. They are also great as gifts and brand awareness.